Remarkable Campaign Results
Proof it works
Genesis
Young Luxury
In Q4 2020, Genesis set out to redefine luxury for a new generation of car buyers. They wanted to establish their new "Young Luxury" platform to put a different spin on luxury while collapsing the purchase funnel by simultaneously building awareness and driving consumers further towards consideration and purchase of their vehicles. Genesis and Canvas Worldwide partnered with PadSquad to bring the "Young Luxury" platform to life by developing an engaging mobile-first campaign that would pique interest and drive consideration for the new brand.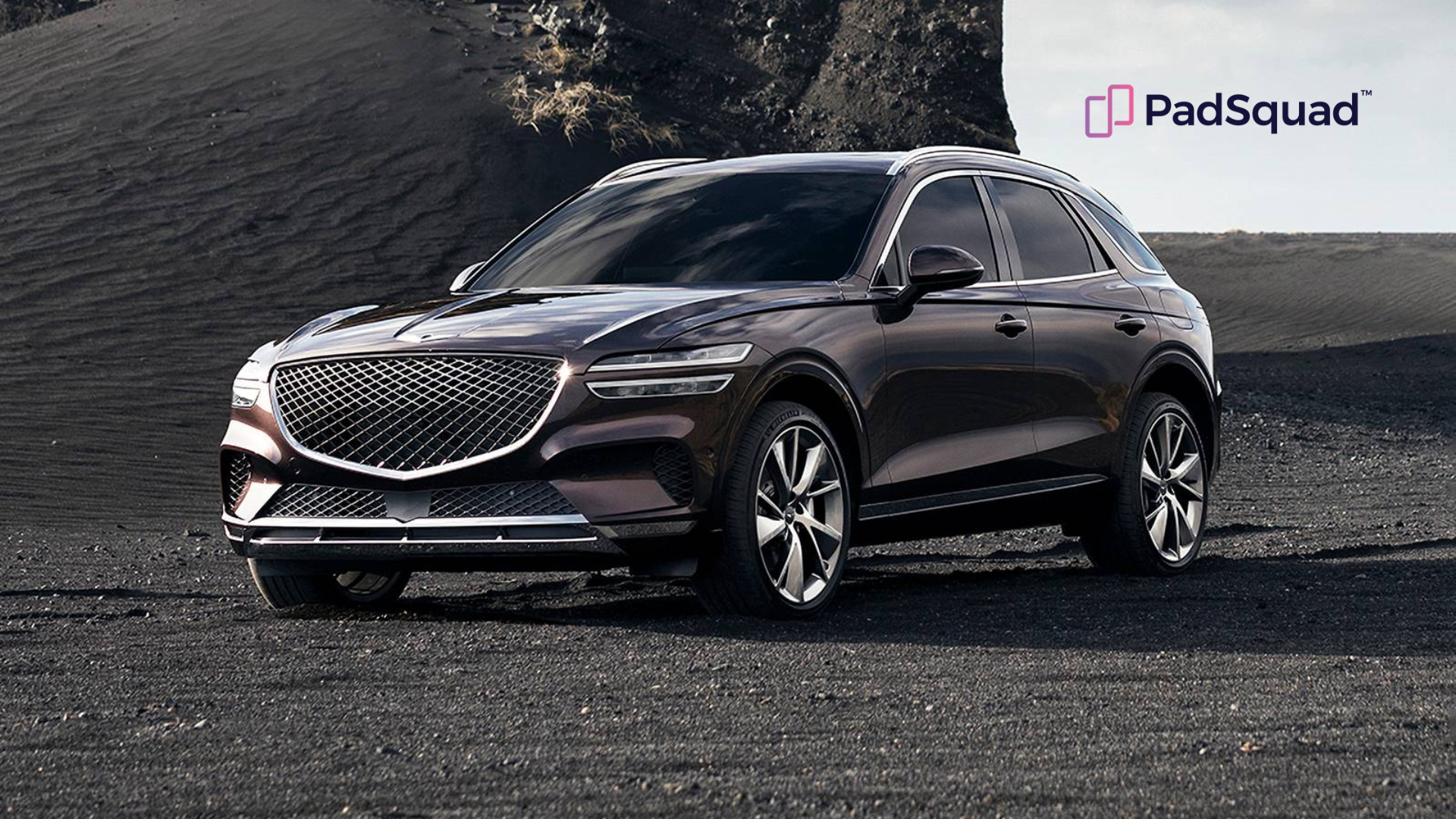 Our Objective
The objective was twofold, to continue to build awareness of this new platform and to drive consumers down the funnel with high-impact creative that engages their audience in premium environments. Campaign success was measured and optimized by measurement of engagements within the creative, as well as click-through rate.
The Creative
The team at PadSquad came up with a creative solution that engaged consumers with brand assets and interactivity that highlight key design elements of their vehicles, drawing consumers in with the features they crave. Our creative collaboration was a series of high-impact video formats that brought Genesis vehicles to life while incorporating interactive elements like 360-degree model view and informational hotspots. These rich media units were deployed across relevant mobile content that aligned with the interests of the audience and where they would be most receptive to learning about the "Young Luxury" platform.
400%
CTR over standard
creative benchmarks
75x
Total creative
exposure time
The Results
The Young Luxury campaign performed luxuriously for the brand, exceeding expectations across each of the core measurable objectives, and beating benchmarks all around! Altogether, the campaign checked the box on delivering against KPIs to meet the objectives of the campaign to continue to drive awareness, and simultaneously pique interest for new luxury. By blending art (rich creative experience) and science (audience insights and targeting), we proved that luxury is accessible and fun! Together, we were successful at getting Genesis in front of a "young" audience and pushing them further down the funnel to embrace a new spirit of luxury.
Are you ready to have remarkable creative?