Meaningful connections start with remarkable creative
Proof it works
Purina
Savory Centers
With the launch of the Fancy Feast Savory Centers campaign, the Purina brand team and their media agency Openmind were challenged to find a way to introduce Cat Owners to a product where it's what's inside that really counts.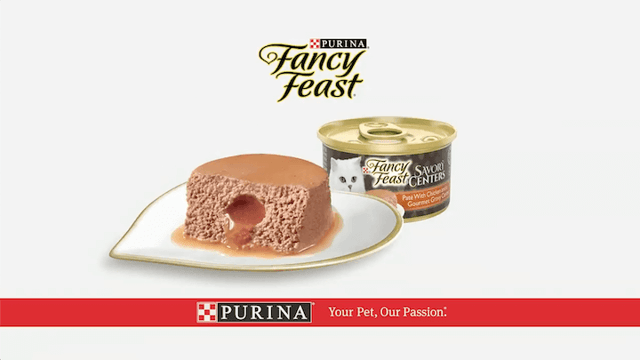 Our Objective
In this campaign, the team would leverage insights from their 2019 campaign to double down on their partnership with PadSquad and utilizes new high-impact mobile creative that would introduce Savory Centers to shoppers, raise awareness and garner trial from consumers when in the grocery aisle.
The founder of Purina, William Danforth has said "Never be satisfied that what has been achieved is sufficient". It's with this in mind the Open Mind & PadSquad creative teams leveraged insights from Purina's 2019 campaign efforts to double down on mobile-first creative innovation and raise awareness of Savory Centers in 2020 through thumb-stopping, engaging ad units.
Our goal was to engage as many consumers as possible with the PadSquad "Press & Hold" ad format to enable cat owners to reveal 'what's inside the can,' introducing them to Fancy Feast Savory Centers. With four flavors available at launch, we offered an interactive carousel to provide consumers the ability to see each flavor that will excite and delight their feline companion.
The Results
After analyzing key insights from previous campaign efforts, the Purina team and the PadSquad Creative Studio were able to deliver a campaign that shattered benchmarks and exceeded expectations. By deploying a thoughtful targeting and creative strategy, we were able to reach over 17 million cat owners with better than 75% viewability.


33%
Engagement rate
that shattered benchmarks


11,000
Hours of creative engagement across the campaign flight
75%+
Campaign viewability, exceeding the campaign objective
Our consumer-first ad experience - built to show consumers what's inside - beat all expectations and has other Purina brands craving the same results from their digital campaigns. One major correlation is between the overall sales data and engagement data for one particular flavor: Tuna.
Tuna cans garnered 60% of all engagements, and "by around July, our Tuna SKU was the fastest-growing item in the Savory Centers portfolio until around July. Surprisingly, Tuna was even the #1 SKU by late June!"
- Lauren Pershing, Marketing Manager, Purina
---
Are you ready to have remarkable creative?