4 min read
How To Do Programmatic Advertising Right? | PadSquad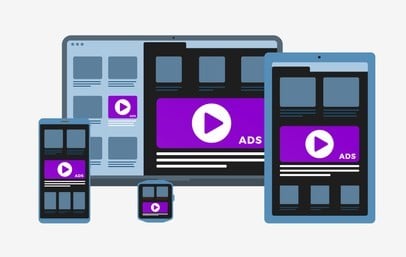 Programmatic is king in the field of digital advertising. The process of automating the purchase of ad space is referred to as programmatic advertising. As with many modern and rapidly evolving advertising technologies, there is sometimes a lack of clarity on what it entails. In this new world, advertisers can display highly relevant advertising for consumers at the right time and in the right place by using audience data and insights from various sources in a programmatically placed ad.
There are two main types of programmatic advertising:

Programmatic Direct: the purchase of advertising inventory via a transaction or agreement that takes place directly between the seller and the buyer, eliminating the need for ad exchange parties.

Real-Time Bidding (RTB): the practice of buying and selling ads in real-time on a per-impression basis in an instant auction without a fixed price.


What are the Benefits of Programmatic Advertising?
Programmatic advertising offers a slew of advantages that were unthinkable just a decade ago. Furthermore, as new ad technology emerges, it becomes more sophisticated. Here are a few of the most significant benefits of programmatic advertising.
Transparency: It provides marketers and publishers with real-time access to information about ad placements and activity, allowing for maximum transparency.
Better targeting capabilities: marketers can directly hit their goal using a variety of technologies to better pinpoint their target audience. IP targeting, as an example, is commonly used to target a particular business or household by focusing in on a specific IP address.
Efficiency: Programmatic eliminates the need for advertisers to wait until the end of a campaign to determine the outcome. The automation of buying effectively integrates real-time monitoring, meticulous targeting, and on-point optimization, resulting in previously unseen efficiency for targeted ad campaigns that match marketer's needs. In biddable marketplaces advertisers are able to stretch their media dollar farther by paying only on the impressions that they want, at the price the market will bear, which is a dramatic shift over paying a fixed CPM (Cost per thousand).
Optimized and personalized: Advertisers can offer more customized and tailored ads to viewers based on real-time data if they optimize and personalize their messages. You are still one step ahead of the game with programmatic ads, and you have access to psychographic data for a variety of categories, such as music and weather.
Steps To Do Programmatic Advertising Right
You'll need the right resources, a clear understanding of your target audience, and a media budget to get started with any programmatic advertising partner. You've come to the right place if you're thinking of dipping your toe into the world of programmatic possibilities. The measures outlined below will help you execute programmatic ads correctly.

1. Find the right tools

The landscape of the advertising industry is always evolving. As a result, marketers must stay up to date on the industry's latest strategies, platforms, and technologies. To make buying media easier, you can partner with automated software companies or specialized media partners. There are software systems, called DSPs, that offer real-time bidding systems to automate the entire media buying process. Similarly, there are platforms and partners that can build rich media ads that offer performance that exceed standard banners, allowing viewers to connect and engage with your brand in new and meaningful ways.

2. Target broadly

When getting started, it's best to cast a wide net and to use data and insights to refine your strategy based on the performance. You can learn a lot about your target audience and how they respond to your campaign through that experience. Once you have some perspective, test your results with an even wider net by focusing on a larger audience. You can maintain a lower price point for media investments and more flexibility for optimizing the efforts to your key KPIs.

3. Set your goals or KPIs

It's important to have the goals set from the start when it comes to digital marketing. Use the information you already have about your business to determine what success looks like. Whether building brand awareness, garnering site traffic, or even capturing leads, understand that each of these builds upon the other. With the proper planning, you should have both short and long-term objectives that your campaign can be aligned to.

4. Keep a human touch

Programmatic advertising relies heavily on technology and aims to make buying advertisements easier and more efficient by using software. However, it's critical that along the way you do not diminish the role of emotions and feelings that we as humans have in advertising. People, and how we respond to advertising, and intuition are essential in any successful advertising campaign as the human perspective informs our decisions as consumers and marketers alike.

5. Be appropriate in digital advertising

One issue with programmatic is that it is based on algorithms, resulting in advertising occasionally appearing in the wrong places. To prevent this, make sure your digital advertisement is contextually relevant and brand safe. Within the programmatic ecosystem there are a variety of tools to check for fraud and viewability, but the most important of all is maintaining a robust inclusion and exclusion site list to ensure your ads appear in suitable locations. It will, however, ensure that your ad is not associated with any unsavory content.

6. Beware of fraud

Click, banner, and conversion fraud are wreaking havoc on the advertising ecosystem and limiting legitimate publishers ability to survive. To reduce fraud, use digital media solutions or partners that offer real-time monitoring of campaign efforts so you can feel confident that your media investment isn't being wasted. Vendors in this space use algorithms and data to distinguish between human and non-human traffic, blocking inappropriate impressions from being served, and saving your ad spend.

Programmatic advertising aids marketers in being able to launch and run the most effective campaigns while earning real results. While there are many tools out there for modern marketers to find success, sometimes experience trumps cost savings of doing everything yourself. Managed service media partners offer all the benefits of programmatic advertising while providing a service layer that adds experienced programmatic media traders to the equation to make your life easier.
If you are in need of a media partner such as this, contact PadSquad to learn more about our programmatic advertising solutions.