4 min read
5 Ways Rich Media Ads Are Different From Other Ad Formats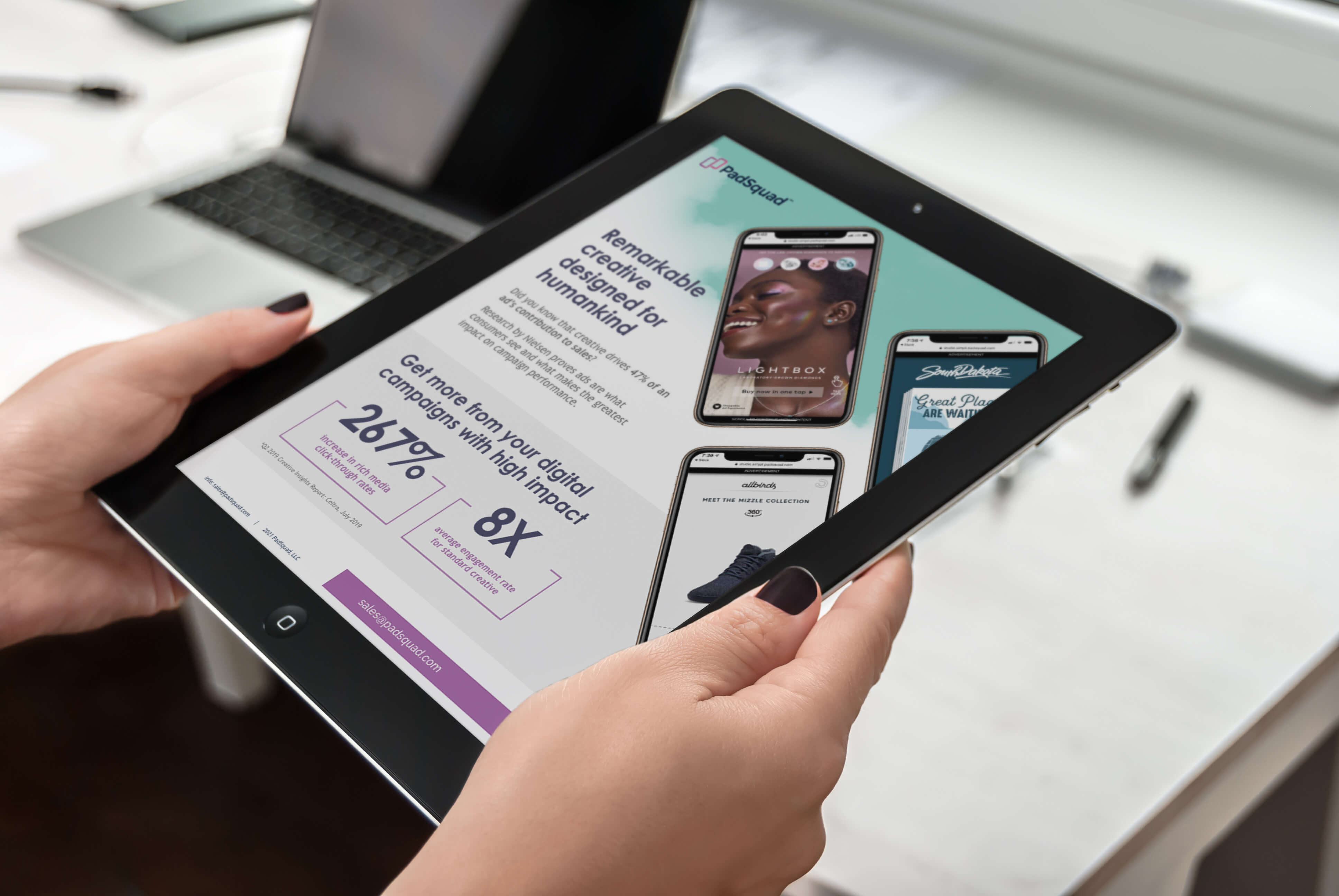 If you are in the process of deciding which type of ads to incorporate into your digital advertising campaign, then you may be overwhelmed by the sheer amount of choices.
It is no secret that there is a wide variety of advertising tactics in digital media, but there are few that cover quite as many bases as rich media.
This is because rich media ads incorporate different types of interactive features - such as video, audio, image expansion, or other dynamic additions. This makes it stand apart from other types of digital advertising because it can't be classified as a single form of media – instead, there are many rich media formats, including rich media display advertising.
In a digital landscape that is awash with conventional ads (such as banners or video ads), rich media straddles various mediums to create a more immersive experience for the target audience.
Here are five ways in which rich media ads are different from other digital advertising formats:
You Can Gain More Insights
One of the key benefits that rich media ads provide is that you can gain more insights into the performance of the ad, as well as audience behavior.
For example, if video is a key element of your rich media advertising, then you can easily track how many people have watched the video, at which point they clicked off, or whether they stayed until the end.
This can give you vital data about whether the ad is suitable for your target audience, which elements should be included in the future, and which should be trimmed back. Therefore, your ad can evolve far more organically than with other forms of digital advertising.
Naturally, this can lead to greater long-term success as you tailor rich media advertising using the wide array of available metrics.
You Can Be More Creative
Arguably, the most successful ads are the most creatively original because they spark the imagination of the target audience, appear visibly different from other ads, and stick in the mind for longer.
With many forms of advertising - such as banner ads - you only have a limited amount of scope for creativity. Perhaps you can adjust the written copy, the imagery, or the audio, but not all at once.
A text ad will always be a text ad, while a YouTube ad can never offer anything radically different from that posted by rival advertisers.
In contrast, when you work with rich media advertising specialists, the advertising content can be designed in any number of ways, giving you a wide bandwidth to work with. This increases your chances of creating a truly memorable ad that actively engages your audience to take action.
Rich Media Ads Come In A Variety Of Forms
Another reason why rich media ads are different from other ad formats is that they can be created in various ways.
These different design elements of rich media ads can include anything from voice-enabled rich media ad formats to programmatic rich media.
With voice-enabled rich media creative, for example, the target audience can interact with the ad with their voices, heightening the sense of interactivity and building a closer relationship between the brand and the prospect.
These various types of rich media ads allow you to create an ad that is bespoke to your requirements, setting your brand apart from the competition and helping you to establish a meaningful connection with your audience.
You Have More Potential For Branding
The wide variety of rich media formats available gives you a much larger and more complex space to place your branding.
While many other forms of advertising are limited to a small surface area, the ability to create dropdown menus, interactive videos, or audio features gives you far more opportunities to position your brand.
Essentially, rich media increases your advertising real estate online, allowing you to boldly position your brand on a web page without looking like you are dominating the screen.
Your ad can expand or retract depending on the input of the consumer, meaning you can both increase your presence while appearing less intrusive.
A More Interactive Experience Can Lead To A Higher CTR And ER
When you manage to actively engage a user in your ad, they are more likely to go on to follow links to your landing page. Rich media ads tend to drive higher engagement than more conventional forms of digital advertising, therefore resulting in more landing page conversions
This is likely because these ads provide a more sophisticated experience, encouraging people to become active participants in the ad rather than observe it as a passive audience.
They can also enjoy the ad without needing to leave the page they are currently on, which makes the whole experience far less intrusive or irritating.
Get in touch with our digital advertising company for a demo of our rich media offerings and an explanation of what we can bring to your business.