4 min read
5 ways to make an impact with your 2024 presidential election political advertising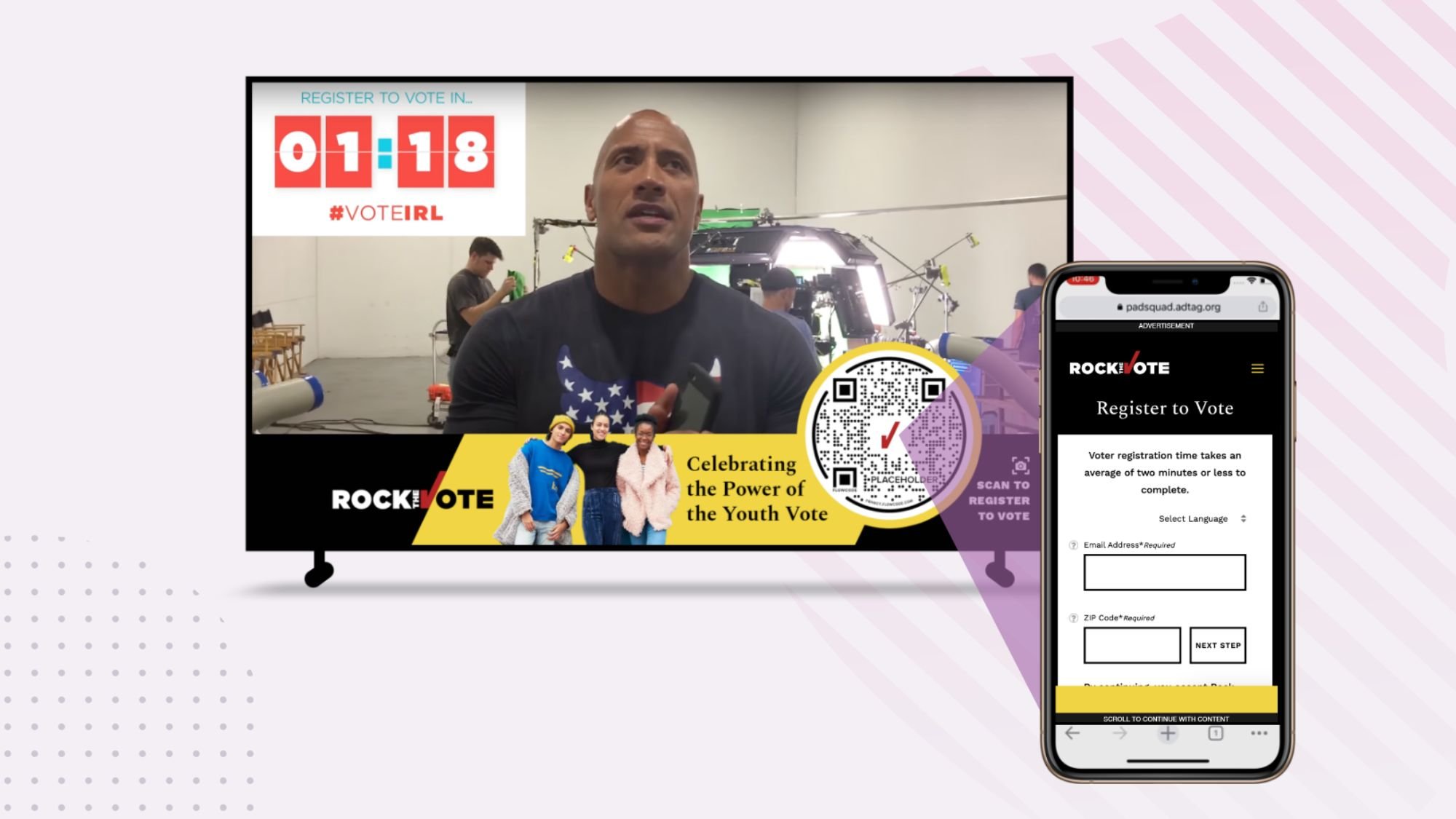 In the fast-paced world of political advertising, making a meaningful impact is crucial during a presidential election year. As we gear up for the highly anticipated 2024 presidential election, it's more important than ever to ensure that your political advertising stands out from the crowd and engages the right audience. So, how can you make a lasting impression and engage voters with your campaign messaging?
Go Digital
First things first, go digital! If we learned anything from the 2020 presidential election, it was the importance of digital for elections. With COVID-19 still in full swing, many physical activities like fundraisers, door knocking, etc moved online. And the advertising followed too. From 2018 to 2020, political digital advertising spend grew 4.6x. Surprisingly, digital still only represents less than 20% of total federal election spending. What does this mean for you? Opportunity! Opportunity to stand out, and zig while others zag and maintain their status quo.
Digital advertising allows political advertisers to be more nimble and efficient than traditional channels. Digital ad campaigns:
Have a lower barrier of entry, with more affordable costs paving the way for lesser known candidates to break through with voters
Reduce wasted impressions by tapping into precision and micro targeting to hone in on the right audience, or even the right district
Provide valuable performance and audience insights in REAL TIME to make crucial campaign optimizations
Can get up and running in days, not weeks, with the right partner
Get Your Message Out Early
Getting out early with your campaign messaging is key to reaching voters and driving action. Learnings from the 2020 presidential election show that ad engagement falls sharply as the election date approaches, indicating a need to get out early and test messaging far in advance of key election dates.
A 4x decline in engagement was noted during the last 8 weeks of the 2020 election, however it was observed that nearly 50% of the political ad spend on Google alone was executed during this same 8 week period, resulting in wasted impressions on voters who had already tuned out messaging or cast their ballots. About 65% of the electorate voted early or by mail - a trend that is expected to continue, therefore cementing the need to shift advertising flights earlier and earlier.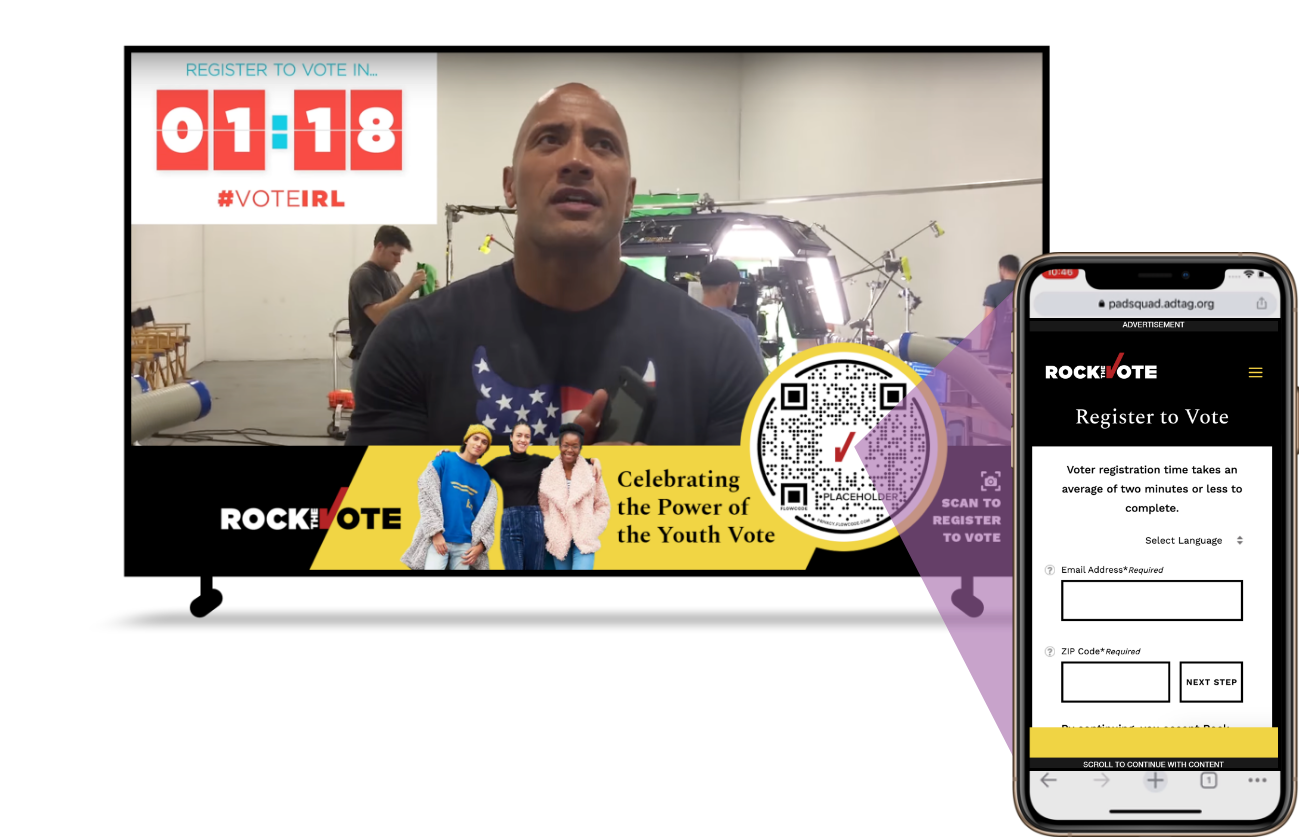 Supercharge Video With Interactivity
While it remains critical to reach audiences through video advertising, adapting that creative and finding the right distribution channels is more important than ever. More and more audiences, especially Millennial and Gen Z voters, have moved to streaming and on-demand video from linear network and cable viewing. To best engage these new age video viewers it's time to think outside of the box when it comes to creative and get interactive with your video!
Interactive video utilizes both the best of video and interactive, rich display advertising. The creative opportunities are endless when it comes to interactive video. Engaging, digital elements like live polls, QR codes/overlays, hotspots, tap-to-map, interactive cards, and more provide deeper engagement with audiences. And the best part? Any video can be enhanced to be an interactive video. No new video assets are required - use the video assets you already have, and we'll enhance them to engage voters.
The cherry on top? Not only do these interactive elements boost engagement, they provide additional metrics for you to gauge campaign performance by and make real-time changes to your advertising. For example, features like live polls give you details into what your audience is thinking, providing much richer insight than simply being able to measure video views and completion rates.
Tap Into The Human Connection
What's the best way to drive meaningful connections with your audience through advertising? Keep your audience front and center throughout the creative, advertising and media buying process. How can you minimize disruptions like auto-playing with sound on? And how can you avoid disruptive ad placements like pop-ups that annoy consumers and voters alike?
When it comes time to develop creative assets, tapping into personalization and dynamic creative optimization can go a long way. Leveraging data like demographics, language, location, weather and more to personalize the ad experience for voters makes a lasting impact and prompts action. Additionally, in-language creative versioning & language translation can deliver campaign relevancy by audience type, reaching voters who may speak different languages.
And finally, when it comes to delivering your ads, honing in on the right audience or interest groups via precision targeting is critical to making an impact and reducing waste. Looking to go deeper via micro-targeting specific districts? Tap into data providers who can pair registration information, addresses, location data, and IP addresses to find your exact constituents.
Get Creative With A.I.
Want to take your digital creative and advertising one step further? Look to artificial intelligence. A.I. can be a powerful tool to help with creative copy ideation, ad serving and decisioning, audience identification, and can even be incorporated into ads! Interactive features like chatbots or voice commands can be built into digital ads to engage consumers and get them the important information they need this election.
As the 2024 presidential election approaches, it's essential to approach political advertising strategically and creatively. Think outside of the box! And get creative! Contact us to learn more about how to take your digital ads to the next level this election cycle.