5 min read
PadSquad's 2023 Predictions for The Most Popular Creative Ad Formats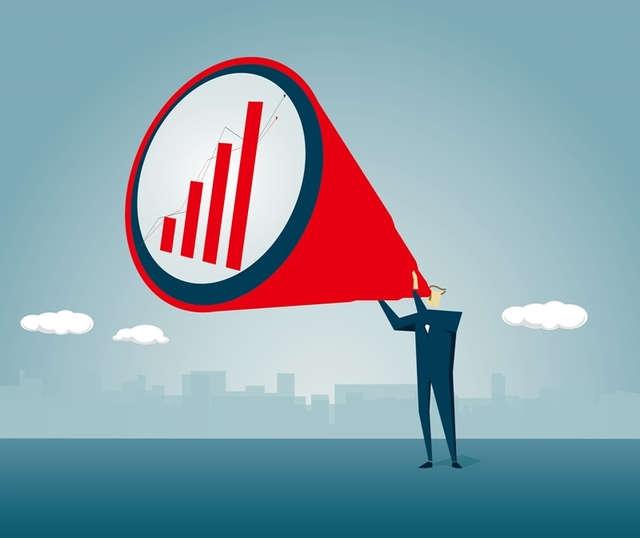 New year. New goals. Same old ad formats?
The mobile-social-connected world has led to rapid programming innovation across the media industry. People are enjoying content on their phones, slinging video from mobile to TV and snacking on TikToks in between. And yet while content experiences have transformed, it stands to reason that ad creative similarly evolve.
As brand leaders settle into the grind of entering a new year, marketing trailblazers are taking a refreshing approach to creating ad experiences that not only drive awareness but increase engagement and interactivity as well.
As a leader in high-impact digital advertising, PadSqaud decided to partner with Oracle Moat, an ad measurement and marketing analytics suite, to provide a third-party analysis on the performance of our ad formats. Moat's analysis generates a Moat Score that ranges from 300-850 and quantifies the attention and meaningful engagement of an ad creative.
The results in Q3 were impressive – audiences exposed to brand messaging through PadSquad's ad experiences spent 1.25 million hours viewing campaign creative – and underlined the fact that it's time for brands to rethink the measurement of creative impact.
In Q4 2022, Oracle analyzed an increased delivery of over 656 million ad impressions with increased ad exposure time at 2.4 million hours. Our cross-platform display and video ad formats exceeded Moat's U.S. viewability, engagement, and scroll rate benchmarks. To take our Moat relationship a step further, we're producing a quarterly list of our top-performing, most remarkable ad formats.
Having analyzed all the Moat data, here are three PadSquad formats that we predict will continue to grow in popularity this year.
1. SuperScape
SuperScape is quite literally as super as it sounds. This ad format brings larger than life surprise interactive features to the forefront of people's mobile and desktop devices.
Last quarter, SuperScape earned an Oracle Moat score of 768 making it one of PadSquad's top-performing ad formats. The highest Oracle Moat score available is an 850. In Q4 2022, Superscape performed 310% better than the average U.S. mobile web engagement benchmark.
When a consumer engages with advertisements that are built with SuperScape, they are met with interactive branded assets that slide across the top and down the left side of devices. Take a look at this ad preview for Omni Hotel & Resorts as the perfect example of SuperScape at work.
This in return, allows SuperScape to captivate audiences with the element of surprise which draws them into a brand's call to action.
Considering the fact that the average thumb-scroller's attention span is 8.2 seconds, we predict that the use of non-intrusive, surprise interactive features will continue to grow in popularity this year as brands are constantly figuring out how to grasp people's attention as they scroll.
2. Duo
What's better than one ad format? Two!
As the name suggests, the Duo ad format offers a high-level of duality in its presentation. This two-in-one approach to driving creative digital impact allowed Duo to earn a Moat score of 739. In Q4 2022, it performed 249% better than Moat's U.S. benchmark mobile web engagement benchmark.
Brands that use PadSquad's Duo get the benefit of adding two creative formats into one experience. Take this Philips Sonic ad as the perfect example of Duo at work. On the ad, thumb-scrollers are met with a branded billboard which drives the company's messaging to sell toothbrushes and to encourage clicks. Next, a scroller comes into view and offers a variety of interactive elements that display the different color toothbrushes Philips is promoting.
As we mentioned earlier, the average attention span is shrinking and by default consumers have grown to expect a bit of over stimulation for an ad to catch their eye.
Aside from Duo's high-performing Moat score, we predict that consumers will continue to crave multidimensional ads that encourage their minds (and thumbs) to go interact with multiple features to connect with a brand. Brands by default, should prepare to meet this growing demand by adding in ad features that drive both engagement and interactivity.
3. Wipe to Reveal
The best way to think about this ad format is to understand it as digital etch-a-sketch. The same way that a person could doodle on an etch-a-sketch and shake it to erase it, essentially sums up what it's like to wipe and reveal in the digital advertising world.
The ad format allows consumers to reveal what lies beneath a brand's creative assets by enticing them to wipe off or erase their screens to learn more. In a nutshell, the format encourages a high-level of interaction and care from a consumer because they have to put in some work to reveal the full asset. Take a look at this ad preview for KitchenAid to provide a visual example of Wipe to Reveal at Work.
Wipe to Reveal earned a Moat score of 737 and performed 161% better than the U.S. benchmark mobile web engagement benchmark in Q4 2022. Wipe to Reveal is one of the most intimate interactive formats because it requires full attention and quick fingers from the person viewing the ad.
The format relies heavily on quick reactions that challenge consumers in a gamified way. As brands embrace game mechanics in their creative ad strategy, we predict Wipe to Reveal will become one of the most popular ways to delight people with ads in 2023.
Not just a flash in the pan
While there will be many emerging ad formats used in 2023 to drive consumer engagement and interactivity, we believe that these three formats will stand the test of time and live on beyond this year.
Brands interested in learning more about PadSquad's top-charting advertisement formats, as defined by OracleMoat, can reach out to us here.